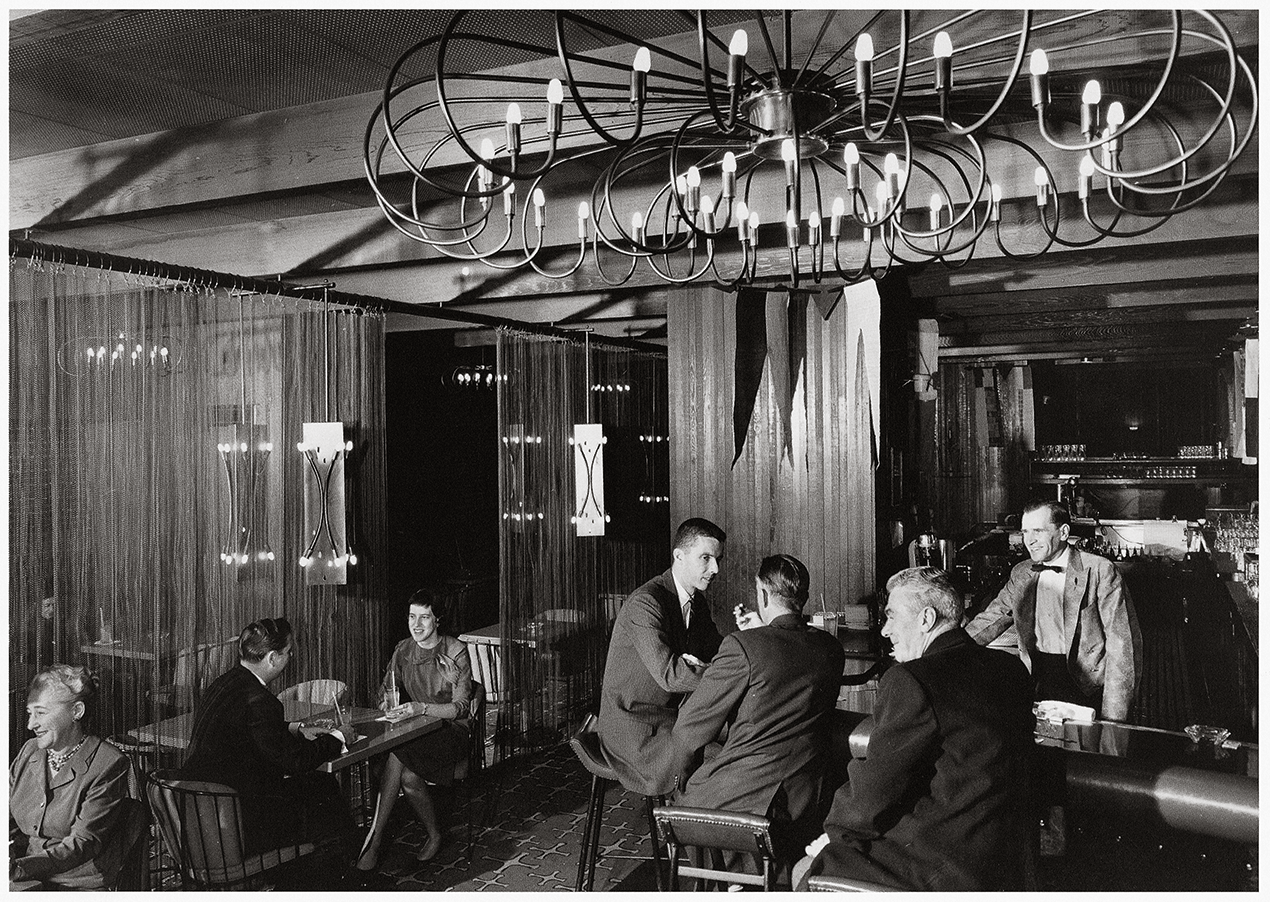 hotel history
Following its grand debut in the roaring '20s, Hotel Georgia came to be known as a Vancouver legend for bringing unheard-of luxuries to the young city and Canada's West Coast.
Over the decades, the legendary Hotel Georgia played host to a long list of Hollywood and royalty, from John and Ethel Barrymore, Marlene Dietrich (and her 40 suitcases) and Errol Flynn to Sir Laurence Olivier, John Wayne and Gary Cooper. But, the red carpet was literally rolled out for two of the hotel's earliest guests — British royalty, indeed. HRH Edward, Prince of Wales and his brother George, the Duke of Kent stayed in 1927 while in Vancouver for the Seaforth Highlander's Ball, a gala event celebrated at the hotel.
In the Jazz Era, radio was king. For over a decade up to 1941, British Columbia's most popular radio station, CKWX, broadcast from its studio on the penthouse level of the Hotel Georgia. Why? When it debuted in 1927, the hotel was the very definition of innovation, from its all-electric kitchen to its extra-long beds for guests of tall stature, and it offered the radio station the finest wiring in town capable of delivering the Jazz and Big Band melodies from downstairs direct to the station above.
When Katharine Hepburn strode into the hotel's lobby for the first time in 1950, the indomitable screen legend handed the manager, Mr. Bill Hudson, her list of requirements and, in doing so, introduced late-night room service at the Hotel Georgia. Preferring to retire for dinner in the privacy of her room, she did not care to frequent the dining room or any other local establishment. Wearing her trademark pants because she didn't own a dress, the trail-blazing Ms. Hepburn stepped into the elevator, and that was that.
Entertainment impresario Hugh Pickett's favourite place to host the immortals of show business he welcomed to Vancouver — from titans of entertainment such as Bing Crosby, Bob Hope, Rat Packers Frank Sinatra and Sammy Davis Jr., and the Rolling Stones, to the divas and prima donnas of opera and ballet — was the Hotel Georgia. By mid-century, the young city of Vancouver was a must for performers as well as a destination of choice for well-heeled travellers. Most of Bing Crosby's stopovers in the city were en route to Canada's salmon fishing grounds further north. In 1957, the year Elvis Presley recorded "All Shook Up" and filmed the classic Jailhouse Rock, he also rock 'n rolled his way to Hotel Georgia's penthouse suite.
After undergoing a full renovation and reopening in 2011 as Rosewood Hotel Georgia, the hotel has been returned to its former grandeur with the additional elegance of extensive amenities and the impeccable service of Rosewood. From the painstaking restoration of old world craftsmanship to the installation of the most luxurious furnishings and latest technology, Rosewood Hotel Georgia offers an unmatched combination of legacy and luxury — a return to the golden age of hotel travel
www.rosewoodhotels.com
801 W Georgia Street
Vancouver, BC
V6C 1P7
Canada
1 604.682.5566
hotelgeorgia@rosewoodhotels.com